New to the Delta Skating Club, starting September 2015. Freelance and Club Program Coach:
ISPC (Intermediate Starskate/Provincial Coach) Level 3 Certified
NCCP (Competition-Introduction – Provincial Coach) Level 3 (singles portion completed)
Contact Anastasia at:
anastasia_baikova@hotmail.com for private lesson in Freeskate, Interpretive, Skating Skills and Ice Dance.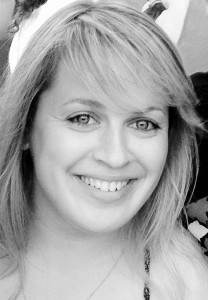 Skating Profile
Anastasia's love of figure skating began while watching Olympic Champions Maya Usova and Alexander Zulin perform at the arena where her father worked. Her own skating career began at the age of five when she attended the renowned Spartak Figure Skating School of Olympic reserve; Then at age seven she was specifically selected to attend and train under the tutelage of world renowned coach Elena Tchaikovskaya at The Professional Ballet on Ice with which she toured all across Europe. It is here that her love for dancing bloomed. Upon her family moving to Israel, Anastasia continued to improve and compete, and eventually becoming Israeli National Champion in both Junior Dance and Junior Single events.
Her coaching career began in Montreal in 2004, at the club L'Acadie where she trained as a skater. She taught various Canskate groups initially and transitioned into private coaching in free style, skills and dance. She has helped create and introduce various programs that over the years have helped develop a stream of competitive skaters. She was the artistic director for the end of the year show and a head coach for numerous years.
Anastasia enjoys all disciplines of figure skating but she is especially drawn to beauty of ice dancing and the creation of beautiful choreography and dance routines.
Competition Career Highlights
1988-89 Finished in 1st place at the Regional festival of Youth Ballet on Ice of Moscow, Russia
1st place at the International Festival of Youth Ballet on Ice in Moscow, Russia
4th place at the International Festival of Youth Ballet on Ice in Grenoble, France
1994-5 2nd place at the National Championship of Israel (junior singles)
1995-6 1st place at the National Championship of Israel (junior singles)
1996-7 1st place at the National Championship of Israel in both junior dance and junior single
1996-7 4th place at the International Open Championship of Moscow (junior dance couple)