Vision For Coaching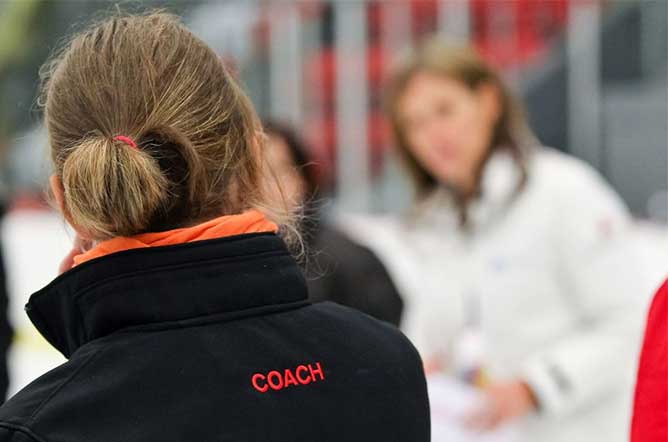 As Skate Canada Professional Coaches we believe coaching is a privilege earned through our commitment to:
Competently and professionally serving the athlete as a role model, teacher, coach, athlete manager, strategist, and volunteer.
Developing a well-rounded individual and creating a positive and safe sport environment that will promote physical development and well-being, mental development and positive self image, social skills development, creativity and artistic development, discipline, self-reliance and independence, and principles of fair play and good sportsmanship.
Providing quality service to and being accountable to the athletes, parents, clubs and schools, community, and Skate Canada.
Sharing knowledge with athletes, parents, coaching peers, clubs and schools, volunteers and Skate Canada.
Actively engaged in continuous improvement and education and overall professional development
Maintaining an open-minded attitude to new ideas and change.
Supporting the 2014-2018 Skate Canada Strategic Plan.
Conducting oneself in a manner that is befitting of a coaching professional and that is compliant with Skate Canada and ISU rules, regulations and policies.