RETURN TO THE ICE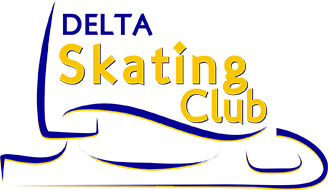 We are excited to announce our
return to skating details

Learn to skate with the Skate Canada approved CanSkate Program
Learn More
Return to Skating
Delta Skating Club is thrilled to announce we are returning to skating.
SkateBC and the Province have agreed upon Safe Return to Play for Figure Skating Guidelines and CanSkate Guidelines.  DSC will be adhering to these guidelines.
All Coaches wear masks during the sessions.  Verbal screening and temperature check. Physical and Social Distancing safety protocols follower on and off the ice.  Rink and all equipment cleaned before and after all sessions.  All sessions held at Ladner Leisure Centre.
In September we will be offering Power Skating, CanSkate (Stage 2 and above),  Rising Stars (Junior Develoment) , STARSKATE and Synchronized skating skills (no touch)
Due to COVID 19 we are at this time unable to offer PreCanSkate or Stage 1 offered at this time.
Please contact the club at info@deltaskatingclub.com if you have questions.
Below you will find links to the guidelines that Delta Skating Club must adhere to in order to return to skating.  These include the full Skate BC Return to Safe Play for Figure Skating Plan, the Delta Skating Club's full Return to Skating Safety Plan, BCYK Skate Canada Skater Waiver and details on Ladner Leisure Centre Access  plan.  We have also put together a quick parent/skater summary here for you to read.
Upcoming Events
Volunteers – Get your hours in!
As a club we rely heavily on the help of our wonderful parent and skater volunteers for various events. Parents and skaters are encouraged to contribute a minimum number of hours (based upon program) in order to qualify for a refund of the annual volunteer fee.
Volunteer opportunities will be posted here on our website and sign up completed via SignUpGenius. To see all volunteer opportunities, click on volunteer below.
We are very grateful for all your help.
The Delta Skating Club has been serving the community of Delta since 1959!
The Delta Skating Club is a Skate Canada Sanctioned Club and is registered as a non-profit society (B.C. Societies Act). The club is managed by a Volunteer Board of Directors, with volunteers participating on several committees and performing various roles within the club and programs.
We offer a professional coaching staff that is dedicated to helping skaters succeed in meeting their skating goals, while making the experience fun and enjoyable.
Delta Skating Club is proud to offer an extensive list of programs for all levels of skaters (beginner, recreational, competitive) and all areas of skating including synchronized skating and power skating. We endeavor to provide skaters at every level an opportunity to develop and expand their skating skills. To explore all our programs, click on programs above.